Source: Bloomberg, Feb 2018
Most digital currencies are unlikely to survive in their current form, and investors should prepare for coins to lose all their value as they're replaced by a small set of future competitors, Goldman's Steve Strongin said in a report dated Feb. 5.
"The high correlation between the different cryptocurrencies worries me," Strongin said. "Because of the lack of intrinsic value, the currencies that don't survive will most likely trade to zero.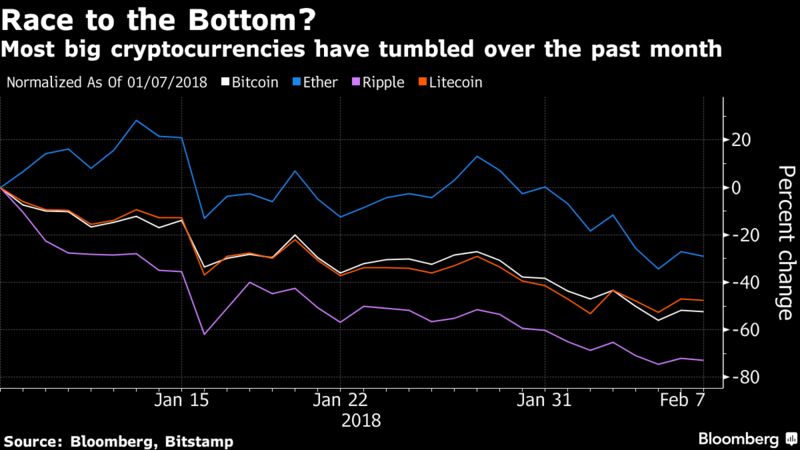 he dismissed the idea of a first-mover advantage — noting that few of Internet bubble's high fliers survived after the late 1990s.
"Are any of today's cryptocurrencies going to be an Amazon or a Google, or will they end up like many of the now-defunct search engines? Just because we are in a speculative bubble does not mean current prices can't increase for a handful of survivors," Strongin said. "At the same time, it probably does mean that most, if not all, will never see their recent peaks again."